1
---

Learn simple and cheap techniques to grow edible mushrooms on a budget at home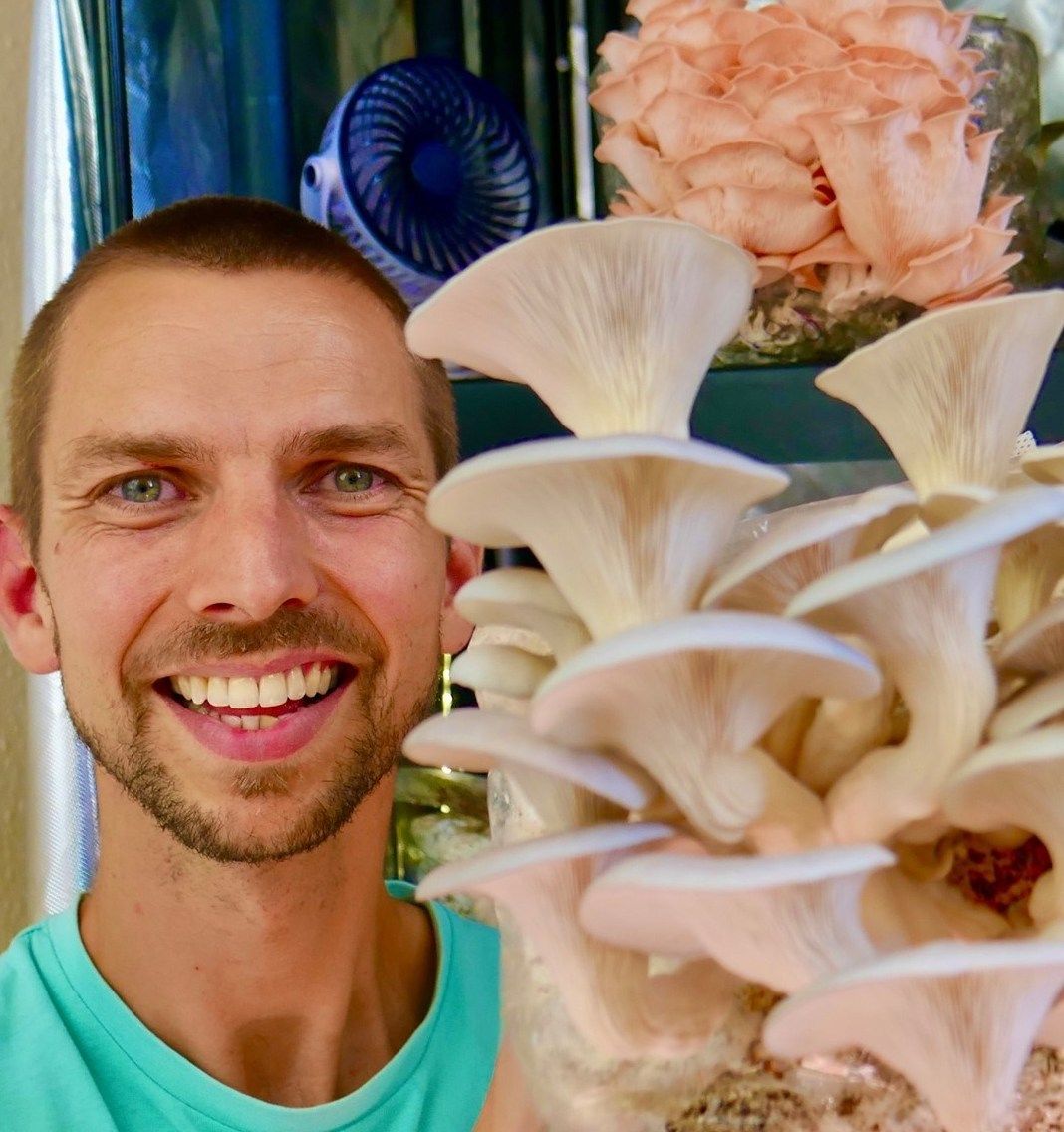 2
---

Get growing at any scale - from your kitchen counter to a commercial operation
3
---

Learn techniques to grow Lions Mane, Oyster mushrooms and others
---
Mushroom growing made simple: even if you've never grown anything before!
---
GET THE COURSE NOW
Unlock the secrets of indoor mushroom cultivation with our beginner course!
Did you know that you can easily grow edible and valuable mushrooms indoors in just a few weeks? With our comprehensive course, you'll learn how to cultivate Oyster and nootropic Lion's Mane mushrooms using budget-friendly techniques that work in small spaces.
Our expert-led course covers the entire mushroom growing and harvesting process using straw, straw pellets, paper pellets, and hardwood sawdust. We'll even take you on a virtual tour of a mushroom farm to see how they've scaled up their production.
We make it easy for you to get started with our course. We primarily grow mushrooms from 'grain spawn,' which is like a live mushroom 'seed' that you can purchase online. And, we'll also teach you how to make your own grain spawn using a 'liquid culture' or 'spore syringe,' which are also commonly available to buy online.
This beginner course is perfect for anyone who wants to learn how to grow healthy food for their family or start their own mushroom farm. And, with easy-to-follow instructions and expert guidance, you'll be growing mushrooms like a pro in no time.
Don't miss this opportunity to unlock the secrets of indoor mushroom cultivation. Sign up for our beginner course today!
GET ON-DEMAND ACCESS TO THE COURSE
Here's what my students have to say:
Don't wait! Start your growing journey today.
---
Get access to over 3.5 hours of step-by-step video tutorials and supplementary PDF files.
GET INSTANT ACCESS TO THE COURSE